| | | |
| --- | --- | --- |
| | | |
| A01 | Lettered and Inscribed. Inscriptions in Urban Space in the Greco-Roman Period and Middle Ages | |
| UP4 | Epigrams in and on the Byzantine Buildings of Constantinople: Caption and Materiality (4th – 14th Centuries) | |
current staff members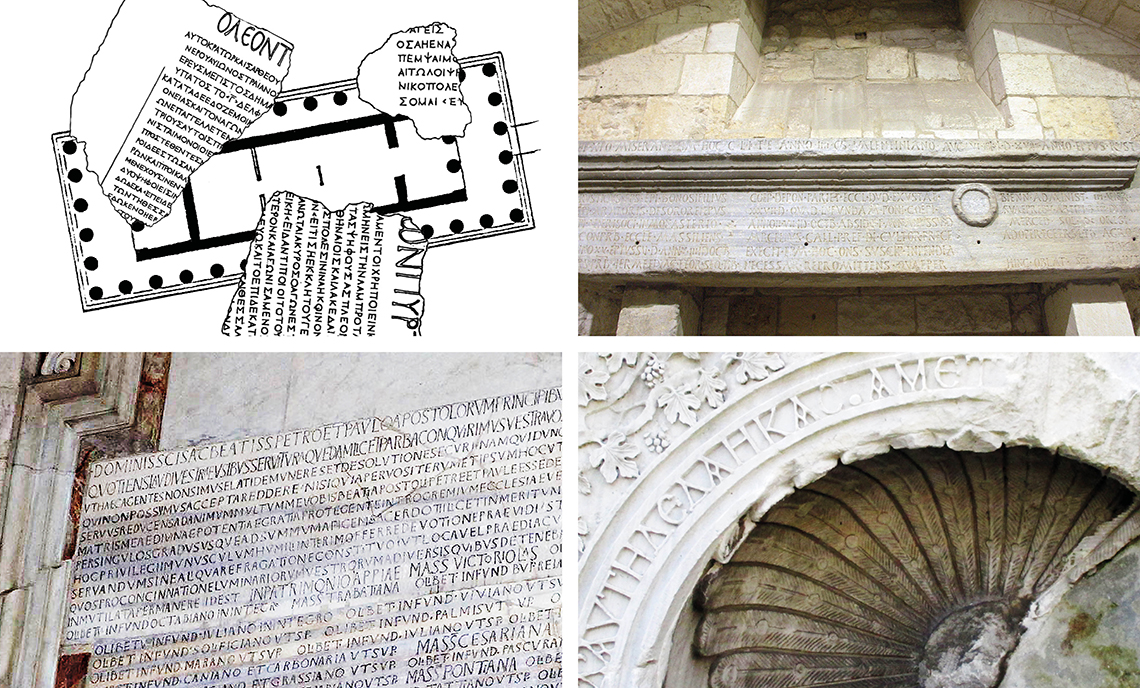 The UP4 deals with the epigrams in and on the Byzantine buildings and artworks of Constantinople from the 4th to the 14th century. In order to investigate this topic, the focus lies on the collection of Christian epigrams from the Palatine Anthology (AP). These inscriptions were incorporated into the well-known manuscript in the 10th century. The original manuscript (Cod. Pal. Graec. 23) is kept today in the library of the University of Heidelberg.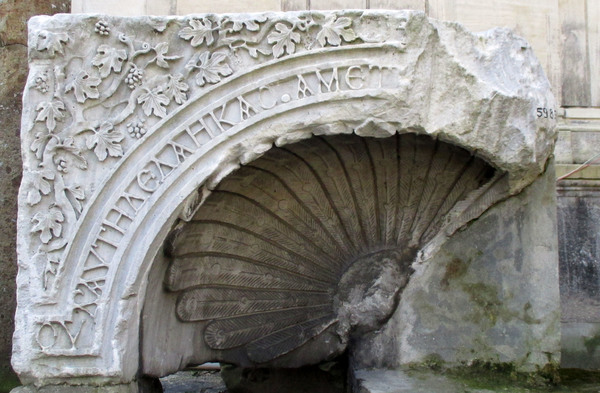 For some of these epigrams, e.g. the first eighteen of Book I, their original context and setting in Constantinople is attested through the marginalia of the scribe and references in the texts. They are all transcriptions from epigrams dating from the 4th to 10th century, upon which those of the 5th to 6th century predominate.
The Palatine Anthology is one of the most important sources for the identification and reconstruction of partially or totally lost inscribed epigrams. One of the most spectacular examples is the donor inscription from the Church of St. Polyeuktos in Constantinople. The epigram consists of 76 hexameter verses, which were partly found on the numerous fragments of the building´s carved decoration. Because of its incorporation in the Palatine Anthology (AP I. 10) it is possible to reconstruct the full inscription. Considering the archaeological remains in combination with the manuscript, the complex could be identified as the church of the martyr Poyleuktos, which was dedicated by Anicia Juliana.

The dissertation project is concerned with the archaeological documentation and editing of the Christian epigrams in the Palatine Anthology and their embedding in the broad spectrum of the preserved inscriptions in Constantinople, which did not find their way into the AP. These other inscriptions play a very important role for the discussion about the localization of the epigrams of the AP, whose locations were not specified, in the (city-)space, the question about their materiality, context and praxeology. Moreover, they could provide us background information about the reasons and the systematic process behind the selection of the inscriptions for the manuscript.
Connection to the program of SFB 933
In cooperation with the library of the University of Heidelberg we are creating an archaeological and art historical digital edition of the manuscript.
A close connection exists to the TP A09, in the course of which the workshop "From Inscribing to Collecting: Object Biographies of Epigrams in the Anthologia Palatina" will take place.
In cooperation with TP A01 UP 3 the conference "Mosaizierte Schriften im Sanktuarium von Spätantike bis ins hohe Mittelalter. Der lateinische Westen und der griechische Osten im Vergleich" will be held.
Furthermore, the AP as an intentional applied repository of artefacts is very important for the overarching Thematic Field 6, which brings together several projects dealing with the topic "Gedächtnis, Archiv und Speicher" (Memory, Archive and Storage).