| | | |
| --- | --- | --- |
| | | |
| A01 | Lettered and Inscribed. Inscriptions in Urban Space in the Greco-Roman Period and Middle Ages | |
| UP2 | Late Antique Culture(s) of Inscriptions in the Imperium Romanum – on the Changes in Communication Structures and Commemorative Media at the End of Antiquity | |
former staff members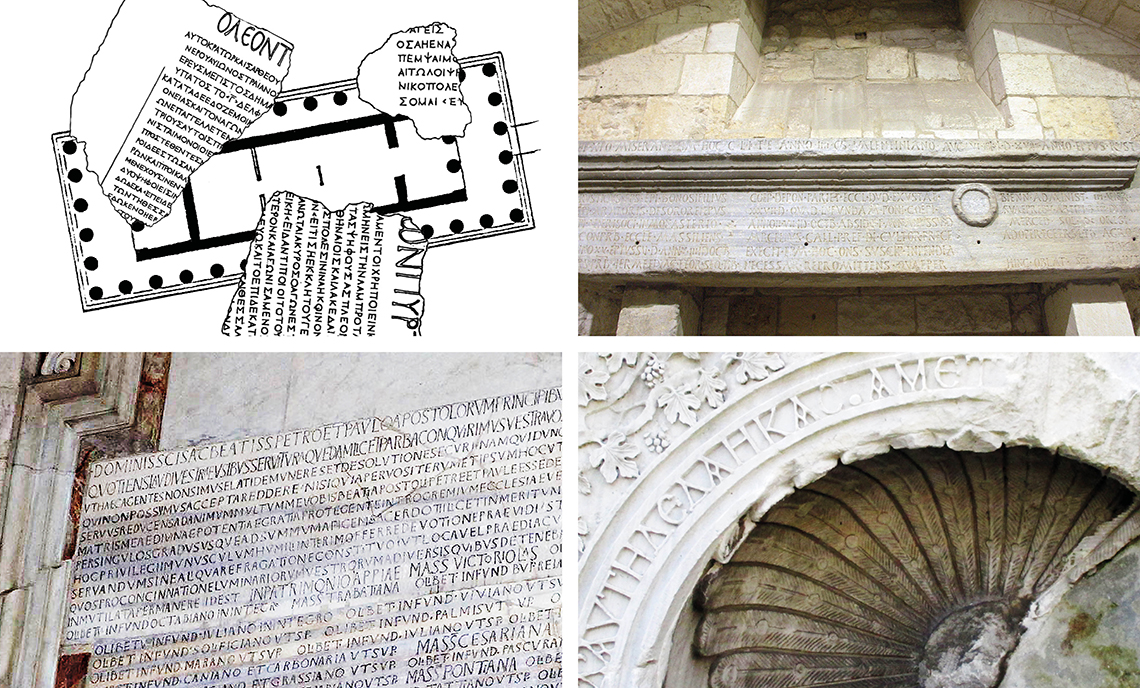 UP2a: The setting, perception and treatment of inscribed artefacts in funerary contexts of late antique North Africa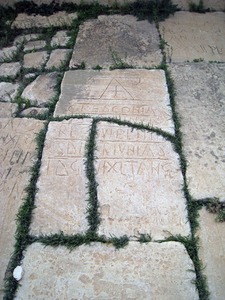 During Late Antiquity, North Africa was one of those regions, which were still marked by an extraordinary rich epigraphic culture. This density is especially true for epitaphs as well as for inscriptions associated with funerary contexts, both of which tended to show primarily, but not exclusively Christian habits from the mid-3rd c. AD onwards. Research on these inscriptions has been, however, very uneven. During the 19th century, more or less descriptive collection of such inscriptions prevailed, while the 20th century has seen the emerging of several local corpora. These local studies reflect above all the extreme heterogeneity of the epigraphic evidence, since North Africa's late antique epitaph cultures differ considerably even between neighboring sites in their formulae, but also in their materiality, in their script and in their combination with iconographic elements.
This post-doctoral project tries to re-assess the role of writing in funerary contexts of late antique North Africa during the 3rd and the 7th c. AD by means of the SFB's relevant questions and methods. In which framework and how was writing used and presented in funerary contexts? Which effects might funerary inscriptions have had on their viewer within their specific topological context, and which were the commissioners' purposes behind their setting? In which way were such inscriptions embedded in social practices and are we able to track the former social mechanisms behind their positioning? We will for the first time concentrate on dossiers of published inscriptions, which present a reliable archaeological context within funerary churches and necropolises or intra-urban cemeteries. In contrast to earlier studies, we will emphasize such factors as topographic issues (clusters of burials, isolated tombs, intra-urban burials), iconographic aspects (differing possibilities of figurative and ornamental setting of tomb mosaics and stone-inscriptions), as well as presentation and material aspects (stelae, bases, plaques, mosaics, architecture, spolia, inscriptions on lead or clay etc.) of such inscriptions.
A central part of this project will be dedicated to the re-contextualization of such inscriptions in their former ritual and social practices, since especially late antique North Africa shows many examples for commemorative and cultic activity at and around tombs, which were marked by epitaphs. There is clear evidence for socially restricted and hierarchized access to privileged, epigraphically marked tombs, as well as for their integration in liturgical practices. This can be traced e. g. by the often documented funerary mensae, by barriers around certain tombs, by water installations, by kitchens in the tombs' vicinity, by exquisite tomb offerings, by literary and archaeological evidence concerning the very popular cult of martyrs and by nearby baptisteries, which all have only rarely been integrated in the scientific debate about the inscriptions themselves. In this prospect, the often-neglected archaeological context of funerary ensembles, such as liturgical instruments, plates, drinking cups, lamps and bones can contribute considerably to the embedding of such tombs in public and private feasts on commemorative days in honor of the dead.
The project is divided in two parts, the first of which will be dedicated to the presentation of complete dossiers of funerary epigraphy for three so far not exhaustively examined sites in late antique North Africa. Our on-site examination of these dossiers will be documented in a specific database. Besides this micro-geographical aspect, we will concentrate in the second phase on a macro-analysis, which will try to draw the main lines of the late antique epigraphic habit in North Africa's mortuary landscapes. In this part, we will also raise the question, in which social contexts epigraphic marking of tombs was necessary at all? Such questions are important, since we still don't fully understand the phenomenon of a relatively high percentage of non-epigraphic burials within the same towns, which produced high quality-inscription dossiers. It is also a wider goal of this project phase to present new dating evidence for North African funerary inscriptions through contextual analysis of now datable finds from and around such tombs. Especially for the situation of radical religious, social and economic change, which North Africa and the Mediterranean experienced during the 3rd and the 7th centuries AD, we still lack too often clear evidence for chronological precision of inscriptions.
By this combined analysis we seek to present a new and differentiated understanding of North Africa's late antique epigraphic landscapes, but also to highlight this region's particular status in the framework of the Western Mediterranean world's epigraphic cultures at the end of antiquity.
UP2b: Materiality and Presence of script-bearing artefacts in the necropoleis of Rough Cilicia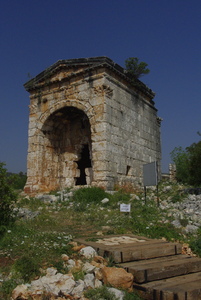 The Cilicians' preoccupation with death and the afterlife has left traces still visible today in the topography of the antique cultural landscape which is situated in the south of Turkey, bordering Syria in the east and Pamphylia in the west. This is apparent in the numerous preserved burial sites which impressively exhibit the wealth, diversity and importance of these spaces and monuments for their society.
Sciene done during the last two decades in the field of late antiquity had to accomplish basic tasks considering this region replete with remarkably well-preserved artefacts – a region which, on the one hand, was recognized in scientific discourse for its enormous potential, but on the other hand still constituted an enigma except for the sacred architecture and epigraphy. Traditionally, epigraphical features were examined disregarding archaeological findings, just as studies about the religious architecture barely took the respective context into account. Fortunately, there have been several field studies in recent years which were able to add to the general picture of Cilicia in a way that made it possible to conduct first comparative research studies.
This is where this project aims to continue the research to acquire an overall picture as complex as possible of the sepulchral culture in Rough Cilicia by investigating funerary spaces in settlements of different character. The central topic consists of the change of funerary habits in late antiquity. This includes grave monuments themselves, as well as in relation to space and to their archaeological location within the settlement. Furthermore, the role of funerary monuments as communicative media or platforms will be analysed with regards to their function as spaces between this world and the afterlife. The developments in the use of the scriptual in connection to archaeological findings will be specifically elaborated on. The main goal is not, though, to present a typology of the artefacts with their archaeological attributes within the settlement nor to outline a presumed transition in epigraphic habit but to draw the main lines of a mortuary landscape which considers the relevance of archaeological and epigraphical findings and links them. This shall allow to make the regional sepulchral culture comprehensible in all its variety.