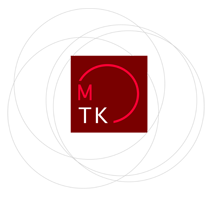 Collaborative Research Centre 933 of the German Research Foundation
University of Heidelberg • College of Jewish Studies Heidelberg
Material Text Cultures
Materiality and Presence of Writing
in Non-Typographic Societies
| | | |
| --- | --- | --- |
| | | |
| B11 | Material Formations of Music Theory Concepts: Praxeology of Disciplinary Writing. Towards the End of the Middle Ages | |

former members of staff

Project Description

The project investigates the material transmission of music theory texts around 1500. The text media, manuscripts and some early prints, will be analysed with regard to their arrangement of content, their material configuration, and the contexts they were used in. Their functions, as they can be reconstructed from the material properties, have to be correlated with their users (authors, teachers, learners), in order to analyse the pragmatics of knowledge transfer in this discipline.
© University of Heidelberg, made by
datalino
2010-2020 |
Contact, Site Notice, Data Privacy