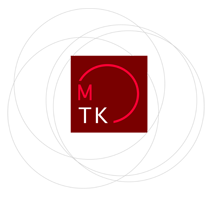 Collaborative Research Centre 933 of the German Research Foundation
University of Heidelberg • College of Jewish Studies Heidelberg
Material Text Cultures
Materiality and Presence of Writing
in Non-Typographic Societies
| | | |
| --- | --- | --- |
| | | |
| B10 | Rolls for the King. The Format of Rolls in Royal Administration and Historiography in the Late Middle Ages in Western Europe | |

current members of staff
former members of staff

Project Description

During its first phase (2015–9), the sub-project's focus lay with the materialities and praxeologies of rolls and codices in English royal administration under Edward I (r. 1272–1307) and royal genealogies in fifteenth-century England and France. In its second phase (2019–23), the sub-project concentrates on questions regarding the relation of form and content as well as the contexts of production and use of rolls and codices in a comparative perspective. It centres on seigneurial administrations in late medieval England and princely genealogies in fifteenth and early sixteenth-century England and the Holy Roman Empire.

Within the CRC, the sub-project is linked through its key problems and themes, and its approach to the thematic fields 3, 5 and 6 as well as the sub-projects A06 "The Paper Revolution in Late Medieval Europe", B09 "Bamboo and Wood as Writing Materials in Early China", B13 "The order of knowledge and biographical writing." and B14 "Interactive Materialities".
© University of Heidelberg, made by
datalino
2010-2020 |
Contact, Site Notice, Data Privacy